Gavin Seim Resist Podcast #002 | We're All Rap*sts
Published September 12, 2023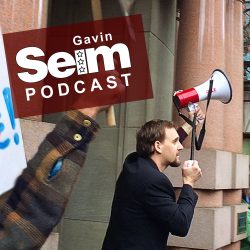 Host: Gavin Seim
This episode has no sponsor. Back the channel or donate here.
To subscribe download a podcast app like Apple Podcasts or Google Podcasts Pocket Casts etc.
You can watch the uncut live video stream of this podcast here.
Things and links…
Breakout video for the Danny Masteron Trial topic.
Breakout video for when we need a permit.
The Story of Jeff Winehaus and why he's still in prison.
Cops blocked the road in Maui to prevent people from escaping the fire.