Justice, Principle, Liberty!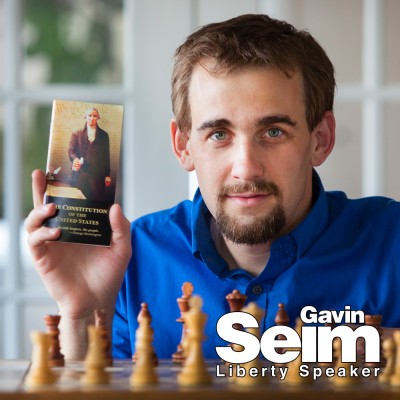 Gavin Seim is a public speaker with a message of Bold Liberty and principled defiance of tyranny. A past candidate for US Congress as well as an author of the Declaration of Affirmation, Gav believes in going toe to toe against tyrants. In 2014 he founded the I WILL NOT COMPLY movement in WA State, organizing the largest Felony civil disobedience in US history. He appears on radio and TV programs and is renown for his principled but  tenacious activism like pulling over police and standing up to corrupt judges, even as he records videos that educate in liberty.
Gavin is a small business owner, a Christian and a father. He believes in American values and that liberty is not the fringe, but the foundation. If we do not stand, liberty will perish.